Meeting StivaSoft clients
Tuesday, 9th September
Having an online business and selling software to people and companies from all around the world I rarely meet clients in person. Yes, I do keep in touch with many of them via Linkedin, Google+, FaceBook, email or Skype but meeting them in person is not something I do often.

In the last months I had the pleasure to meet some of our clients who have been with us since the beginning.

During CeBIT exhibition I met Engin Atik who runs germanvaletparking.de. He is using one of our PHPjabbers.com products for managing his car park and taking bookings online. I was happy to hear that he is satisfied with our product and how it helps him in running his business online. We've discussed the possibility to create a website portal for all car parks in Germany and I really hope we both will have the time to do this project together.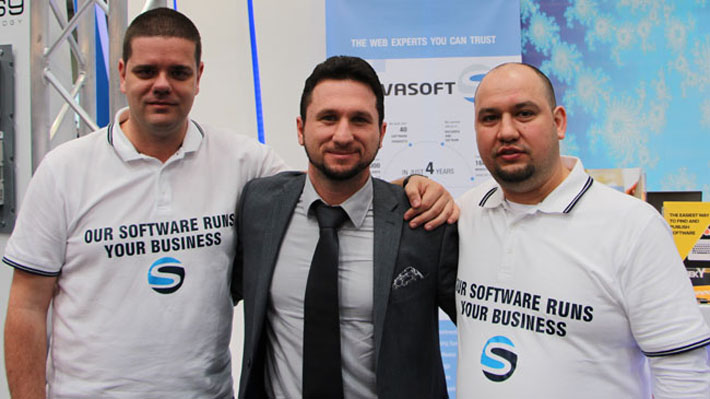 I also met Antonio and Bishara Gattas from Redmonkie.com in Miami, USA during my HostingCon visit. They are StivaSoft's clients since May 2009, and I was curious to hear their feedback about our company, why they stayed with us for such a long time, what they think about the progress we made over the years and of course what they want to see us doing.




Last week I had a very pleasant meeting with Dominique Nizou from webservicesplus.fr. I met him in Paris, while I was there with my kids visiting Disneyland. Just like Antonio and Bishara, Dominique has been with StivaSoft for more than 5 years and although we've been in contact often via email I had never spoken to him before. We've had a couple of beers together and a nice talk about our products and how we can offer them on the French market more effectively. We are both ambitious and excited by the opportunities we have in front of us!




Email communication is good, I prefer it than a phone call. However, there is nothing better than meeting someone in person. You will hear and tell things that otherwise would not be said. I travel a lot and I always check our clients' database for clients who live in the city I am going to. So if you would like to meet me in person do not hesitate to contact me and I will be happy to meet you next time I visit your city :)